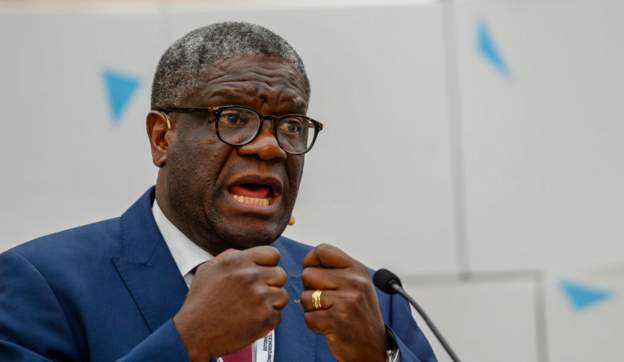 Nobel Peace Prize winner Denis Mukwege has been placed under the security of UN forces in Democratic Republic Congo after death threats against him.
Dr Mukwege won the 2018 Nobel Peace Prize for his work in treating rape victims in the conflict in eastern DR Congo.
He said in July he had been threatened after calling for justice over serious human rights violations in the country's eastern region, the AFP agency reports.
He has tweeted about the deployment of UN security forces at Panzi hospital in the city of Bukavu where he operates: